We are now past Father's Day for 2020. Thanks to everyone who ordered! If you're looking for a Christmas gift, check out our Gifts page or our general Online Shop. 
Find the perfect gift for Father's day from our selection of collaborations with Wild Thistle Cake Design.
Order now for local delivery (within 20 miles of Laurencekirk and in Aberdeen City) on Saturday 20th June 2020. Please note, these products are not available for national shipping.
Cupcake and Beer Gift Set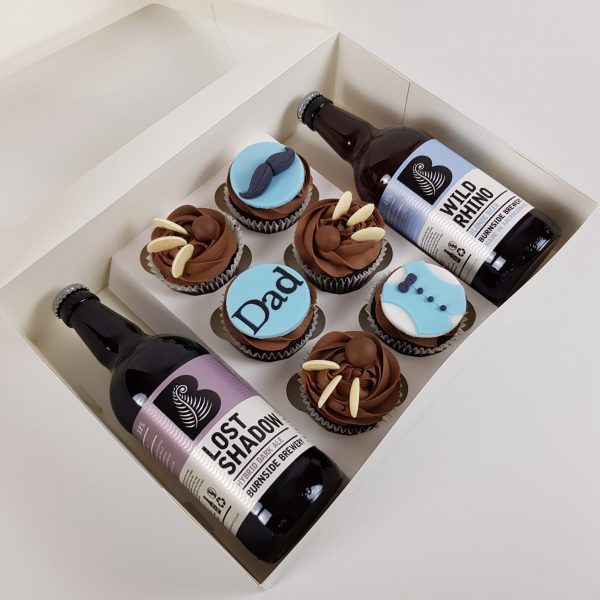 Six hand-crafted chocolate cupcakes by Wild Thistle Cake Design with two Burnside Beers in our presentation gift box (write in beer choice at checkout).
Cake and Mini Keg Gift Set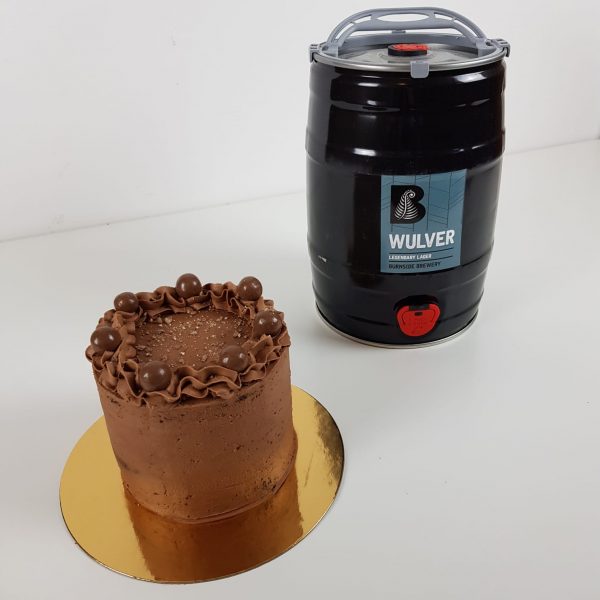 A delicious chocolate or Malteser cake crafted by Wild Thistle Cake Design and a Burnside 5L mini keg of your choosing (write in cake and beer choices at checkout).
Aberdeenshire Gift Hamper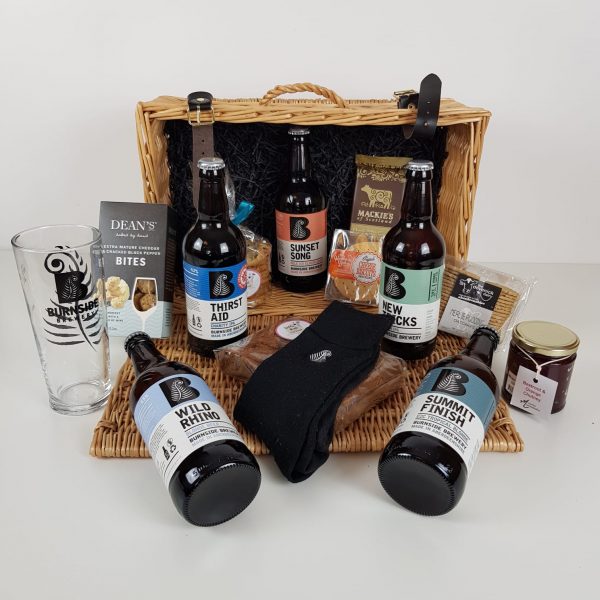 Luxury gift hamper with local produce from Aberdeenshire, featuring :
– Brownies by Wild Thistle Cake Design 
– Cookies by Wild Thistle Cake Design 
– Mealie Oatcakes from Devenick Dairy
– Orange and Beetroot Chutney by Mearns Marmalades
– Dean's Extra Mature Cheddar and Cracked Black Pepper Bites
– Cheese Biscuits by the Kindness Bakery
– Extra Dark Chocolate from Mackie's
– Five Burnside Beers of your choosing (write in choices at checkout or we can choose for you)
– Branded Burnside Pint Glass
– Merino Wool Socks, locally embroidered with the Burnside logo