---
Refreshing, naturally. 
---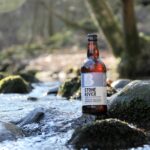 Based in Aberdeenshire between the Cairngorm mountains and the North Sea, Burnside is an award winning, independent craft brewery. With the finest Scottish malt and mountain water, we've developed a range of craft and classic beers that are refreshing, subtle and unique. 
All of our beers are brewed and clarified with purely time and temperature, so there's no added substances used to filter them. That means they're vegan friendly too. With our natural methods and premium Scottish ingredients, we are proud to support Scotland from the ground up. 
---
| | | |
| --- | --- | --- |
| Free local delivery from Aberdeen to Dundee Order online. | Find us in independent shops across North East Scotland. Our onsite shop is open Tues-Thurs 10-4 & Fri 10-2. Where To Buy. | Free national delivery on orders over £75. Order online. |