---
Our Story
---
Burnside Brewery was established in 2010 as Laurencekirk's local craft brewery, set in Aberdeenshire between the Cairngorm mountains and the rugged North sea coastline. Founded  and grown by Gary and Dave Metcalfe, the brewery developed a range of delicious classic ales. The brewery was then passed onto the current ownership in 2018. Since then, we've increased our range of classic and craft beers, while keeping our values of using local ingredients and making beer with refreshing and subtle flavours. We draw inspiration from the Scottish landscape when crafting our recipes and our logo pays homage to the surrounding countryside, signifying the natural, easy-drinking beers we create – each one: hand brewed, bottled and packaged onsite. Supporting Scotland from the ground up.
---
The Team
---
Steve Lewis
Our head brewer, Steve, is originally from St Louis, USA. He initially came to Scotland to work as an engineer and fell in love with both the country and his now wife, Margo. After being moved back to the States by his previous company, Steve decided to pack it in to come back to Scotland, marry Margo, take on the brewery and live the dream. When Steve isn't crafting new recipes, he is kept busy with the daily running of the brewery and entertaining our least useful employee, Barley the black labrador.
Favourite beer: Stone River
---
Margo Macnab
Business co-ordinator for the brewery, Margo originally moved from Buckingham to Aberdeen to become a medical physicist. After being introduced to brewing by her now husband, Steve,  she's now made the jump to working full-time at the brewery. When she's not in the brewery office , she's helping to choose hop combinations for new beers, making deliveries and sneaking off to pet their black lab, Barley.
Favourite beer: Chain & Anchor
---

Gary Gibb
An Aberdeen native and fellow engineer, Gary has been a firm friend of Steve's since they bonded over their love of beer at a party. Soon, they were brewing together in Steve's kitchen and have now put their dream of owning a brewery together into practice, with Gary keeping brewery logistics and maintenance in check. Gary is also the owner of our second brewery dog, and Barley's best friend, Ula the golden retriever/lab mix.
Favourite beer: Sunset Song
---
Andrew Robertson
The newest member of the team, Andrew, is our chemical engineering graduate from Johnshaven. Andrew is kept busy working with Steve to craft new recipes, brew our beers and hand package each one of our bottles, kegs and casks onsite. He can also be found tinkering with Steve on new products and techniques, such as our non-alcoholic beer and our keg carbonation system.
Favourite beer: Summer Moon
---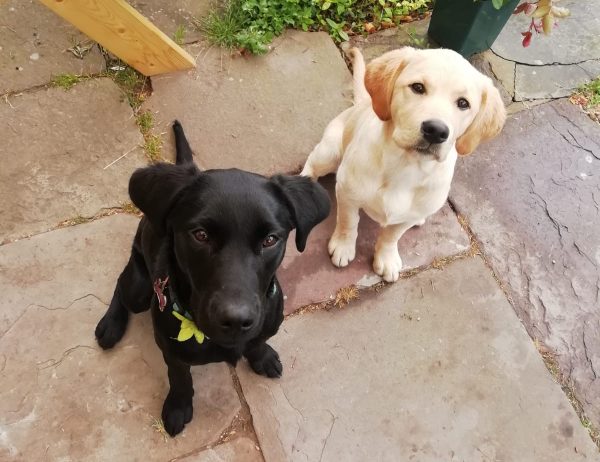 Barley and Ula